News
December 15 2015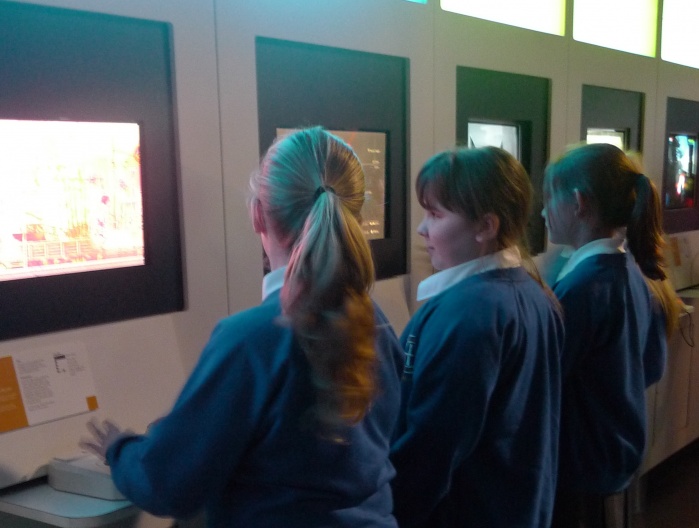 Tomorrow's scientists get a little help from Tomlinson Hall
Year 6 pupils from Prior's Mill Church of England Primary School visited the Life Science Centre in Newcastle on November 6, where they took part in two 'code breaking' workshops and had the opportunity to explore the centre, which features a range of educational exhibits – including a 4D motion ride!
The trip was made possible due to a £2000 donation to the school from Tomlinson Hall, which the company was awarded when it was named SME of the Year in the 2015 North East Process Industries Cluster (NEPIC) Annual Awards.
During the day, the children learned about the code-breaking history of Bletchley Park during World War Two, were able to break code, write their names in code and were also taught some basic programming skills.
In addition, they had the chance to view the Life Science Centre's current Destination Space: Astronauts Show and its Game On 2.0 computer games exhibition.
The Life Science Centre offers educational days out for children, families and adults and is part of the International Centre for Life, a 'science village' in central Newcastle, which opened in 2000.
Gillian Wild, head teacher at Prior's Mill Church of England Primary School, said: "Here at Prior's Mill we were delighted to be named as Tomlinson Hall's chosen school and the recipients of the £2000 donation. With budgets being ever squeezed, such an additional amount of ring fenced funding can make an exceptional difference to the enriched curriculum that we offer to the children.
"Science is a targeted area within our School Development Plan and we are delighted to be able to promote science-based enquiry at no extra cost to our parents or at the expense of school funding. We look forward to working ever more closely with colleagues from Tomlinson Hall in the future."
Colin Simpson, business development director, said: "At Tomlinson Hall, we believe that it's vital to support our local community, and to help enable the next generation fulfil their potential. It has been a pleasure for all of us to hear how much the Year 6 pupils enjoyed the trip to the Life Science Centre, and to have played a part in enhancing their understanding of science. It's fantastic that our donation has helped Prior's Mill school in this way."
Picture above: Pupils from Prior's Mill Church of England Primary School enjoying their day out at the Life Science Centre.
Posts by Month
Main Index